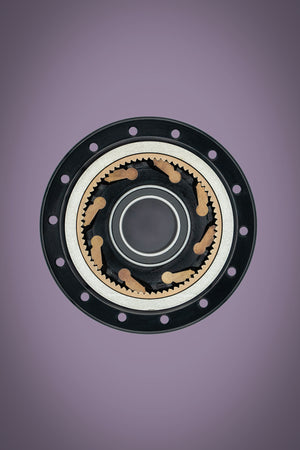 Instant, rock-solid engagement
1.25° / 288 Points of Engagement (POE)
Eight 3-step pawls phased in teams of two
72-tooth drive ring with oversized teeth 
G3 gives you the ideal balance: instant and rock-solid engagement.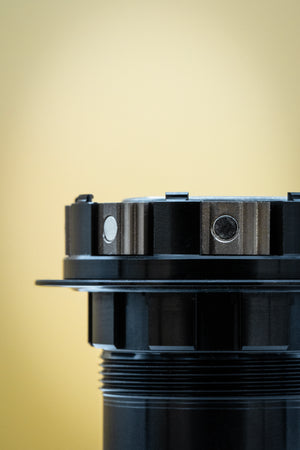 Magnetic Glide Technology
Magnetically actuated pawls minimize drag while coasting
Fewer moving parts  
No easy-to-lose springs
Less drag. Less maintenance.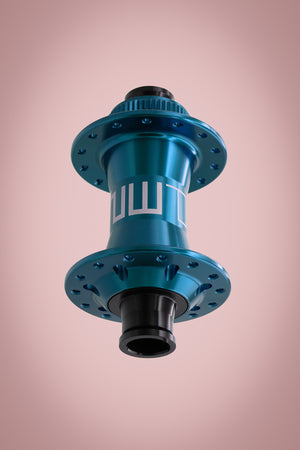 The Foundation For Strong Wheels
Hub geometry is optimized to balance spoke tension 
Angled flanges create a more direct path for spoke and nipple 
Tall flanges maximize torsional stiffness   
The G3 hub shell is the ideal foundation for incredibly stiff, responsive, and reliable wheels.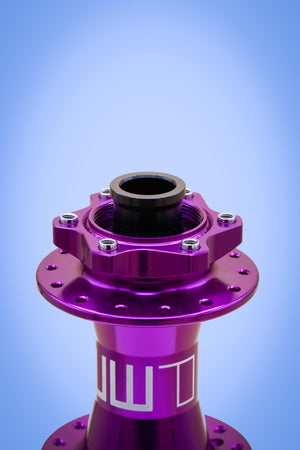 Patented 6-Lock Technology
A new and enhanced six bolt design featuring stainless steel threads  
No lock ring, only T25 hardware
Easily converts from six bolt to Center lock  
6-Lock Technology is an improved six bolt design that gives versatility to run Center lock.
Learn More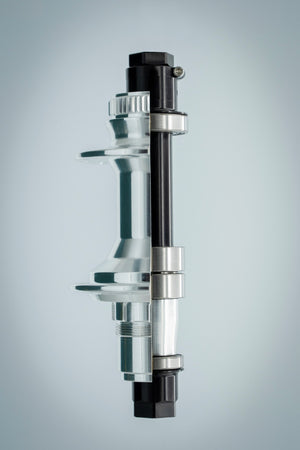 Updated Axle and Bearing Layout
Two double row bearings at the highest stress point on the axle
Fine pitch preload adjustment on rear hub
Fully anodized 7075 aluminum axles 
Our redesigned axel and bearing assembly delivers long lasting, smooth rolling performance under the most abusive riders, powerful quads, and demanding e-bike motors.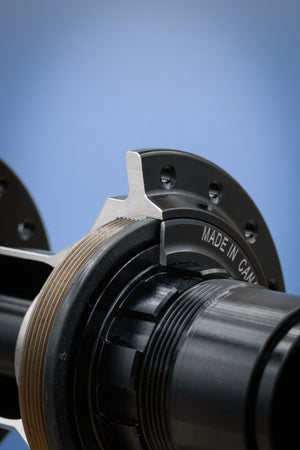 Drive Ring Seal System 
New low-drag, light-contact rubber seal
Aluminum dust shield
Improved two piece seal system keeps oil in and contaminants out.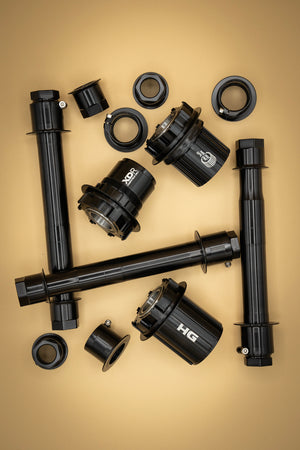 Maximizing Compatibility
Easily interchangeable drivers offered in HG, XD, and MicroSpline (compatible with HGR and XDR)
Universal end cap and bearing configuration across all drivers and axle sizes 
Interchangeable 12mm and 15mm front end caps 
G3 hubs are designed to make drive train and endcap conversions simple and straight forward.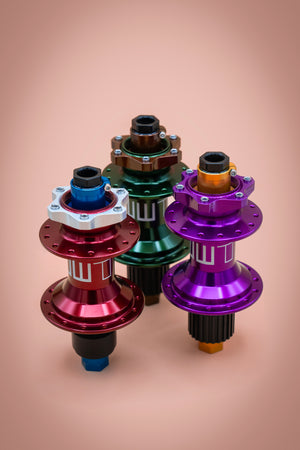 Colour Customization
12 vibrant colours  
Mix and Match between shells, endcaps, and 6-Lock
Colour coordinate your hub to add a personal touch to your rig.