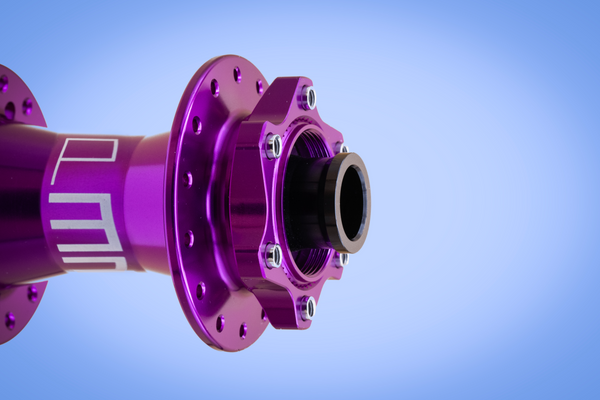 6-Lock Technology
The new, proprietary standard for bike brake mounts. Included on every G3 hub.
Shop g3 hubs
6-Lock: An Open Relationship With Brake Standards
Commitment issues? 6-Lock is a new, and enhanced version of six bolt with the versatility to run Center lock. No strings attached.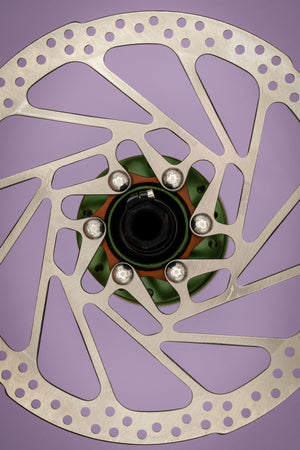 True Six Bolt Retention
The rotor is fastened to the 6-Lock brake mount using only six T25 rotor bolts; no lock ring required.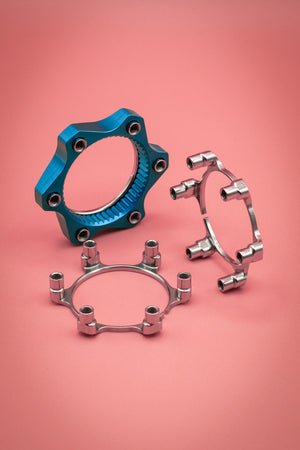 Stainless Steel Collet
The 6-Lock collet utilizes stainless steel threads to eliminate stripping and improve bolt retention.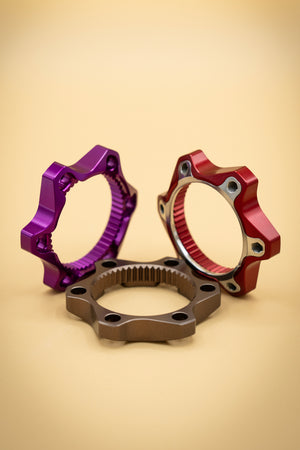 7075 Aluminium Flange
The flange provides a strong mounting interface for the rotor to rest against.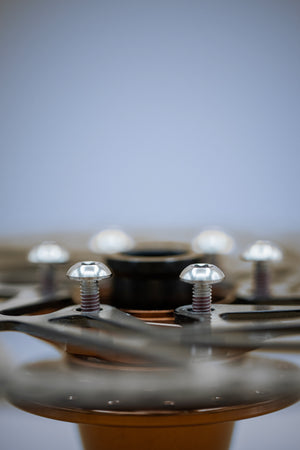 Custom Torx T25 Hardware
6-Lock relies on custom T25 M4 hardware. The smaller 4mm bolt allows the rotor to ride on the collet posts while the bolts remain protected and out of the rotors torque path.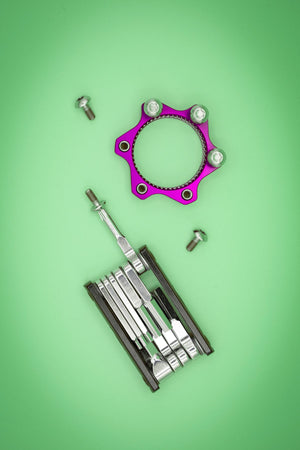 Trail-side Serviceable
6-Lock has the same trail serviceability as six bolt; you only need a standard T25 torx tool to make adjustments.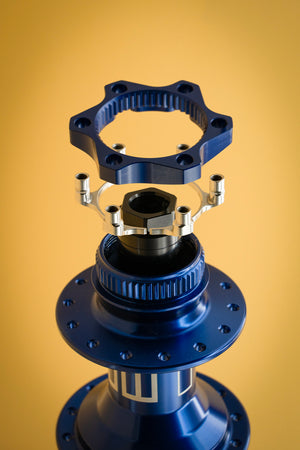 Easy Centerlock Conversion
Our 6-lock flange removes in a matter of seconds to give you a classic centerlock breakmount.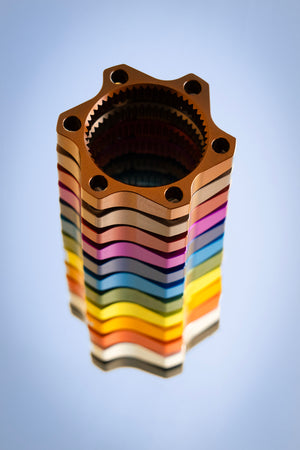 Colour Customisation
6-Lock comes colour matched to every hub in the same 12 unique colours as our G3 hubshells, and are available to mix and match through the custom shop.
Shop Custom Hubs